It's Time: Making Long-Term Investments in...
There's a raging debate in Massachusetts regarding whether it's time to make long-term investments in infrastructure and education. I would argue it is. At a time when our borrowing costs are at an all-time low and global competition for talent at an all-time high, we need bold leadership.  I've decided to support the Governor's $2 billion proposal and hope other business...
Immigration Reform's Time Has Come
Two recent articles in the NY Times and Wall St Journal suggest that comprehensive immigration reform alongside high-skilled immigration reform will finally come together in a bipartisan bill.  Keep your eye out for a "virtual march" that supporters will be organizing in the coming months to galvanize support.
Jobs Creation Commission Report
Some good data here on the Massachusetts economy, particularly figures 1-3. Neat to see that we over-index on software employment by 250%!
Michael Dukakis on Transportation →
"For a first-class economic future, the Commonwealth requires a first-class transportation system."
H1B Visas, Available in April, Ran Out in June →
2013 will be the year of immigration reform.  The drumbeat continues.
Patrick says tuition breaks are just first step... →
This is a great step forward for attracting talented immigrants to Massachusetts and encouraging them to attend our universities.
"Identifying the real Romney on any major issue — social, economic, or foreign —..."
– http://www.bostonglobe.com/opinion/editorials/2012/10/28/election-endorsement-barack-obama-deserves-another-term/KuJG4aANDHHpEqKVYsLIaM/story.html
Broadway Revue Musical Performance (By My Wife!)
On Saturday, December 1st at 7:00pm, my wife and two other singers are performing a Broadway Revue at the Rashi School in Dedham, MA.  For those who don't know, Lynda was a professional performer from the age of eight and continued her musical career after college in NYC until retiring at the ripe age of 23 to marry me and build a family. She has performed occasionally since, including...
The 'Moderate Mitt' Myth →
From the beginning of his presidential campaign, Mitt Romney has offered to transfigure himself any which way to achieve power. Nothing's changed.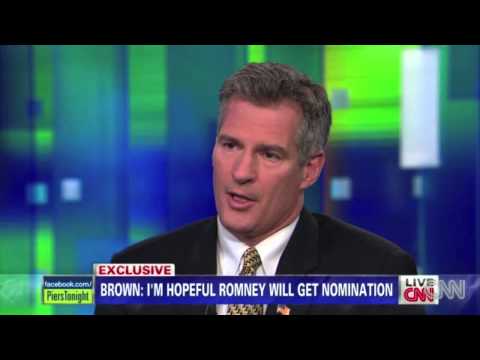 Love This Assessment from HuffPo of the First... →
The Swiss Are Awesome →
Republican Economist Praises Obama →
The thing I take the most exception to is the argument that government screed up here - government saved our bacon. It was very costly, but the cost would have been measurably different and greater had the government not interceded.  The totality of what [Obama] has done will ultimately go down in history as a success. - Mark Zandi, chief economist, Moody's Analytics, McCain advisor
edgrapenutzimm.blogspot.com →
Great personalization of why the public sector and the private sector are so inter-twined and the "you're on your own" ethos is a false one.
The Economist: We Are Better Off Than 4 Years Ago
The Economist weighs in this week on the central question for this election.  People forget what a freefall we were in four years ago. Not since 1933 had an American president taken the oath of office in an economic climate as grim as it was when Barack Obama put his left hand on the Bible in January 2009.
Can We Finally Address Immigration Reform?
In the midst of this political season, can we have a serious discussion about the self-inflicted harm of our immigration policies?  A few data points: The Boston Globe reports that we are pushing away immigrant workers for the summer, despite business complaints that there aren't enough locals to fill the necessary jobs. California farmers, like many others, can't find enough field...
Speaker DeLeo Has Facebook On His Mind
Great to see the Massachusetts Speaker actually putting words into action with a budget proposal that invests in fostering entrepreneurship.  Well done.
Jobs, Worker Training and Hope
One of our economy's biggest challenges is to figure out how to solve the skills mismatch problem - training middle class and lower income Americans to be productive in the innovation economy.  Two terrific articles in today's Sunday Globe give a glimpse of hope:  (1) the value of certificate programs, which are growing in popularity; (2) the explosion of part-time programs at...
Mass economy growth doubles US pace →
Amazing to see how strong the state's economy has been, with 4.5% growth in Q1.  The Innovation Economy is leading the way, yet we can't rest on our laurels.  Too many are left behind and the global competitive market is extraordinarily tough.
Jobs Mismatch - Open Slots Yet Unemployed
The Boston Globe has a terrific piece on the unfilled jobs crisis in Massachusetts, and in the country.
Debt Levels by Country
Not a pretty picture (from a Boston Consulting Group report).
Unskilled Workers
This issue of Americans unable to keep pace of technological change is a critical one.  The Economist talks about it here ("Unskilled workers are struggling to keep up with technological change"). "It would be strange if markets, given room to experiment with new technologies, couldn't devise ways to combine man and machine in fruitful - and proitable - new ways."
Creating Middle Class Jobs - Here's The Recipe →
Massachusetts earns highest credit rating in...
Very cool to have some good news - Governor Patrick (and Treasurer Steve Grossman) has done a great job managing the state's finances:  "S&P Upgrades Massachusetts to AA+".  It's the highest credit standing in the state's history.
A little economic sunshine
Nice to see a little economic sunshine, from Boston.com.  The reasons? Tolerance/culture (e.g., passing gay marriage act) Education (e.g., focus on achievement, math, science) Political culture (e.g., problem-solving culture in areas like health care, gaming, economic development). Nice indeed.  We could all use a little good news!
Haves and Havenots - it's getting worse
From today's Boston Sunday Globe - sad but true. Away from the Boston technology hub, the poor only get poorer.
Peggy Noonan Nails It
I'm a big President Obama fan, but Peggy Noonan's WSJ piece nails it - he needs to show leadership, not just oratory.
Italy is screwed
The European debt crisis isn't even close to being over.
The Chart That Should Accompany All Discussions...
http://www.theatlantic.com/politics/archive/2011/07/the-chart-that-should-accompany-all-discussions-of-the-debt-ceiling/242484/
Shame on Them
The Economist nails it (as usual) - I just can't understand why the Republicans won't accept the opportunity to reform our economy, reign in entitlements and radically cut spending.  "If the Republicans were real tax reformers, they would seize this offer."  Let's hope the Gang of 6 proposal can help push things forward.  This is getting ridiculous.
Is Climate Change Overblown?
This piece from Jeff Jacoby implies the whole climate change thing really isn't that big a deal. The implication is that broader concerns about energy policy are also overblown and unnecessary. Unfortunately, there's no data in his article, just verbage. So here's some data to facilitate the conversation: Of the annual $700 billion US trade deficit, $200 billion is comprised...
Corporations Are Like Countries
The diplomacy burden on business leaders, and the standards of conduct they are being held to, has never been more acute.  I think that's a good thing.
A Scary Chart - Unemployment by Education
This data from the Economist underscores the point about structural unemployment and the two Americas. If you have a 4 year college degree, you are eminently employable.  If not, you are not.
Courage - A Rarity in State Politics - from DeLeo
I'm no Robert DeLeo groupie - I've only met the guy once and he didn't blow me away - but I'm super impressed with his courageous stance on limiting collective bargaining rights for local government employees (teachers, firefighters, policemen). If we want to avoid the huge debt crisis in Massachusetts that is facing other states, we need to contain the rapidly rising...
Median Household Income - Flat
John Maudlin shared this chart with his newsletter subscribers.  Not a pretty picture for median households over the last decade.  Given the rise in fuel and food costs in the last 15 years, this is a tough picture.
Changing A Mixed Record on Economic Development
Like many states, Massachusetts has a mixed record on economic development.  In some cases, we have provided businesses public handouts in a haphazard fashion, such as the film tax credit, which MassINC has found to be "well intentioned but unjustified", or the case of Evergreen Solar, which has proven to be a bad gamble as they close their factory at Fort Devens despite receiving $58...
Bloomberg Massachusetts index cranking
Steve Syre from the Boston Globe observes that MA companies are doing very well, led by our Innovation Economy.  The Bloomberg Massachusetts index of 202 publicly traded companies is up 17% since June 2008 and at an all-time high.  That's very good news.   We may have two IPOs in the next few weeks - ZipCar (as soon as next week?) and Kayak - to add to our stable of strong public...
High Speed Rail for the Northeast Corridor -...
The Boston Globe came out strongly in favor of a new Northeast Corridor high speed rail effort in today's editorial pages.  Which Mass political leader is going to take up the charge?  Every time I'm on the Acela (which is very frequently), I'm amazed at how many people from the Innovation Economy I know shuttling back and forth.  NYC is the economic capital of the United...
Mass Politicians Are Invisible and Inaccessible? →
The Boston Globe properly hammers the state's representatives for not holding town meetings.  The reps complain about the same people showing up or a lack of time.  Guess what?  There are more efficient ways to interact with your constituents.  There's this thing called the Internet.  And have you heard about Twitter, Skype Video, YouTube and a million other ways to engage directly...
6 tags
Harvard Stepping Up In Allston →
I love that Harvard is creating an Innovation Lab in Allston to unify entrepreneurial activity across the school.  And it looks like there's hope that the massive biotech lab complex in Allston will be back on the docket in the coming years.  It will transform the region in particular and the advancement of care and health practice in general for decades to come.
5 tags
Health Care Costs - Killing Cities (Boston.com)... →
Boston Globe's Brian McGrory is on an important issue - soaring health care costs are going to have a terrible impact on our cities.  I recently attended a briefing from policy guru, Mass Taxpayers' Michael Widmer on this topic and the data is SCARY.  There are going to be more potholes and laid off teachers and firefighters if we don't get on top of this. SBA chief Karen...
Washington DC Beckons →
If you are a C-level business executive and have any interest in policy, you MUST come to Washington DC with the Progressive Business Leaders Network on May 5.  I have participated in this event twice and it is a spectacular opportunity to meet with policy leaders and discuss the issues that affect business.  Progressive wonks especially welcome.
IPO Debate →
Good dialog today over the state of the IPO market.  Massachusetts companies are heavily, heavily impacted by this.  First, the WSJ scapegoated Sarbanes Oxley and called for reform.  Although I almost never agree with the WSJ editorial pages, I vehemently agreed with their piece today.  But Dan Primack of Fortune disagrees. Hey Congress - how about a hearing?  Senators Scott Brown and John Kerry...
Creating 100K new tech jobs - MassTLC 2020... →
The Massachusetts Technology Leadership Council (MassTLC) is getting active again.  New head, Mohamad Ali, is pushing for a dozen "framework issues" to focus on to create add another 100,000 jobs to the current 178,000 IT sector jobs in the state over the next ten years.  It's a BHAG (big hairy audacious goal), and I love the energy Mohamad is bringing to the table.   The...
An Activist Senator Kerry →
Big week for an activist Senator Kerry.  I love what he is promoting with the recent adjustment to the Start Up Visa legislation, but am not so sure he's listening closely enough to the start-up community when it comes to new privacy legislation.  Keep those communication lines open!
Enough With the Blame Game on Job Losses →
In an attempt to create a dramatic "business vs. government" smack down contest, the media sometimes gets confused as to the purpose of a business.  The sole mission of a corporation is to create wealth for its shareholders.  Creating jobs is an ancillary activity.  The perfect corporation has one employee and a PO Box where checks get sent (and if any of you have figured out how to...
Breaking Out of the Business vs. Unions Debate: ... →
Why is it that every time we want progress in our public school system, business leaders have to fall into the classic "blame the unions" story line?  Can't we simply have a dialog about teacher measurement in a constructive fashion rather than push for an obviously crude measurement like MCAS scores?